<![if !vml]>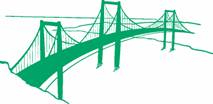 <![endif]>
                 Bridging differences – exploring opportunities
Our mission:
MENA.SE is a Swedish think tank established to advance  a balanced and realistic understanding of the region with focus on issues of mutual interest.
               MENA.SE
    Middle East and North Africa
MENA.SE is a Swedish think tank, originally initiated as MENA.NU, in 2002 by Marianne Laanatza. Our primary purpose is to act as a facilitator and coordinator of various projects inclusive of research, lectures, seminars and conferences.
MENA.SE's work is based on research, inquiry and debate for practical and theoretical assessments of what the region represents. MENA.SE's staff and associates cover a wide array of issues, speak the region's languages and have lived and worked in the region. We strive to further evolve personal networks and strengthen professional cross-border contacts. MENA.SE's ambition is to create a solid foundation of understanding, in an academic as well as a practical context, to facilitate decision making for policy practitioners in the public and private sectors.
MENA.SE's directs its efforts to achieve a balanced two-sided dialogue between representatives from the region and Sweden for mutually rewarding interchange of visions, ideas and experiences. At times we cooperate with partners and associates in the Nordic and other European countries.
Current projects related to MENA.SE;
New strategies for industry, oil and trade

Changes in financing policies

Dynamics of politics, security culture

Expansion of women's roles

Changing context for

OPEC

Evaluation of the EU's free trade strategy and its impact on the region

Conflicting free trade strategies of the EU and the US towards the GCC-countries

The surge of Islamic financing 

From Micro-to macro credit – the "Stair model"

Widening the concepts of national identities in the region

From theories on security to a framework based on empowerment

Arab women's new strategies in private and public sectors

Family, health and careers in a social and legal context
For further information and assistance contact MENA.SE at  info@mena.se